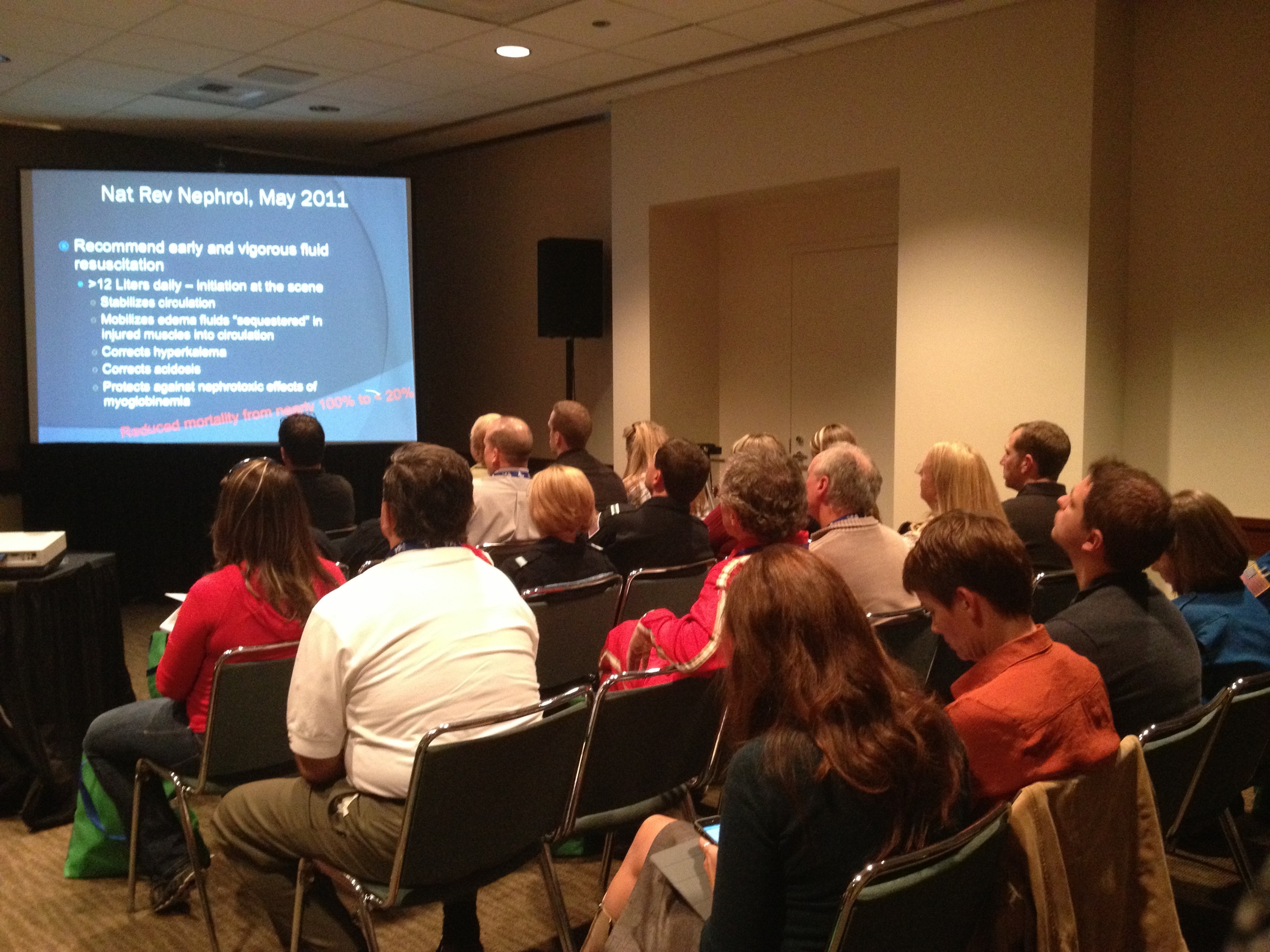 TRAINING IS MORE THAN LEARNING FOR THE DAY... IT IS LEARNING FOR A LIFETIME
SOUND LIKE A CLICHÉ? How many times have you gone to a conference, or education day and learned something you thought was cool – something that may really benefit your patient, and then 3 months later found yourself on a call that you could really use the information that you had heard, but couldn't recall it…most of us, if not all of us, have been there.
AIR MEDICAL EXPERTS USES A UNIQUE TRAINING MODEL THAT WILL HELP INCREASE YOUR KNOWLEDGE FROM NOT ONLY THE DAY OF THE COURSE, BUT TO WEEKS, DAYS, MONTHS, AND YEARS LATER.
HOW YOU ASK? WE TEACH YOU IN THE WAY THAT YOU LEARN! YES YOU SPECIFICALLY.
During the beginning of each class everyone will take a one page learning assessment, then we will go over the results and tailor that course to the learning styles of the day. This increases attention, retention and overall knowledge grasp. Many of the courses that we teach cover very in-depth information, however, when taught in a manner that you learn best, you will not find yourself overwhelmed and confused, but challenged and engaged.
**Each course that we teach, that is completed by the students, will be given both Virginia continuing education hours and a course completion certificate will be issued that can be utilized for national registry continuing education hours. The CE hours and categories will be listed in the course information section of the training stores page.
We specialize in bringing high quality, evidenced based research continuing education to you.
We employ highly trained and experienced instructors who utilize a unique approach of courses specializing in visual, auditory or kinesthetic learning styles through scenario based training this approach increases the students attention and retention in all topic areas and grasping the more difficult concepts.
Listed below are just a few of the CE courses we offer, if you are interested in a course being held at your facility please contact us directly or fill out a CE request form below.
If there is a topic you would like us to come and teach, that you don't see below, please fill out the CE request form below and we will make it happen!
TRAINING CALENDAR
CLICK ON DATES BELOW TO SEE IF THEY ARE AVAILABLE FOR YOUR TRAINING REQUEST
CLICK ON DATES TO SEE UPCOMING CLASSES TO REGISTER FOR
A FEW OF OUR CONTINUING EDUCATION COURSE OFFERINGS
Difficult Airway Lab:
Can be done in cadaver lab or in mannequin/pig trach lab where all advanced airway skills are practiced and advanced techniques with tips and tricks, tools of the trade, and video larynoscope is utilized. Morning didactic session including Rapid Sequence Induction Intubation is discussed. Skills covered are intubation, difficult intubation assessment and tips, needle decompression, chest tube placement, needle cricothyrotomy, and surgical cricothyrotomy. The focus will be on managing difficult airways with difficult scenario based training and using the skills lab as a tool for patient assessment and training.
Heart Failure, Sudden Cardiac Death, and Latest Management
VADS and EMS -- Presentation and Hands on course, including management of alarms, exchange of controllers and batteries and scenario based training with VAD failure and cardiogenic shock presentation. Come away with a booklet for tips/tricks on VAD management for future patients.
OB Emergencies: Preterm Labor and Complications:
500,000 women die every year from OB related emergencies, most often from the failure of recognition. Pre-eclampsia is just one of the OB emergencies that EMS encounters most often but does not recognize until it is too late. After all, most ERs don't catch it until it is too late. This course is a hands on skills lab with an OB mannequin including presentations and scenarios on the latest management for everyday encountered OB emergencies with direct treatment offered in the field that directly saves mom and baby.
NEW management of Head Injuries with Trauma patients
One episode of hypoxia and/or hypotension increases mortality significantly; up to 90%. Find out how to prevent this with the tools you already carry and protocols you already have! Trauma patients with increased ICP not only need a surgeon – they need YOU – you can directly impact these patients survivability and quality of life with key changes in your daily assessment and practices. Learn how today…
Additional Classes Including…
Pediatric Head Injuries,
both accidental and non accidental trauma
Neonatal Head Injuries
Hypoxic Ischemic Encephalopathy -- EMS deliveries gone wrong...
Pediatric Airway Lecture
Comparison to adult management/difficult airway
Ventilator and ABG management
Pediatric Heart Failure
Case Study and Devices
Heat Emergencies:
Progression from Heat Exhaustion through Heat Stroke
Heat Stroke vs. SIADH -- Through a progressive case study
Drowning Emergencies
Cold water, Salt water, Freshwater, Shallow water black out, Deep water Blackout
Flight Physiology
REQUEST A CE COURSE AT YOUR LOCATION, OR REQUEST A DIFFERENT TOPIC